"Champagne"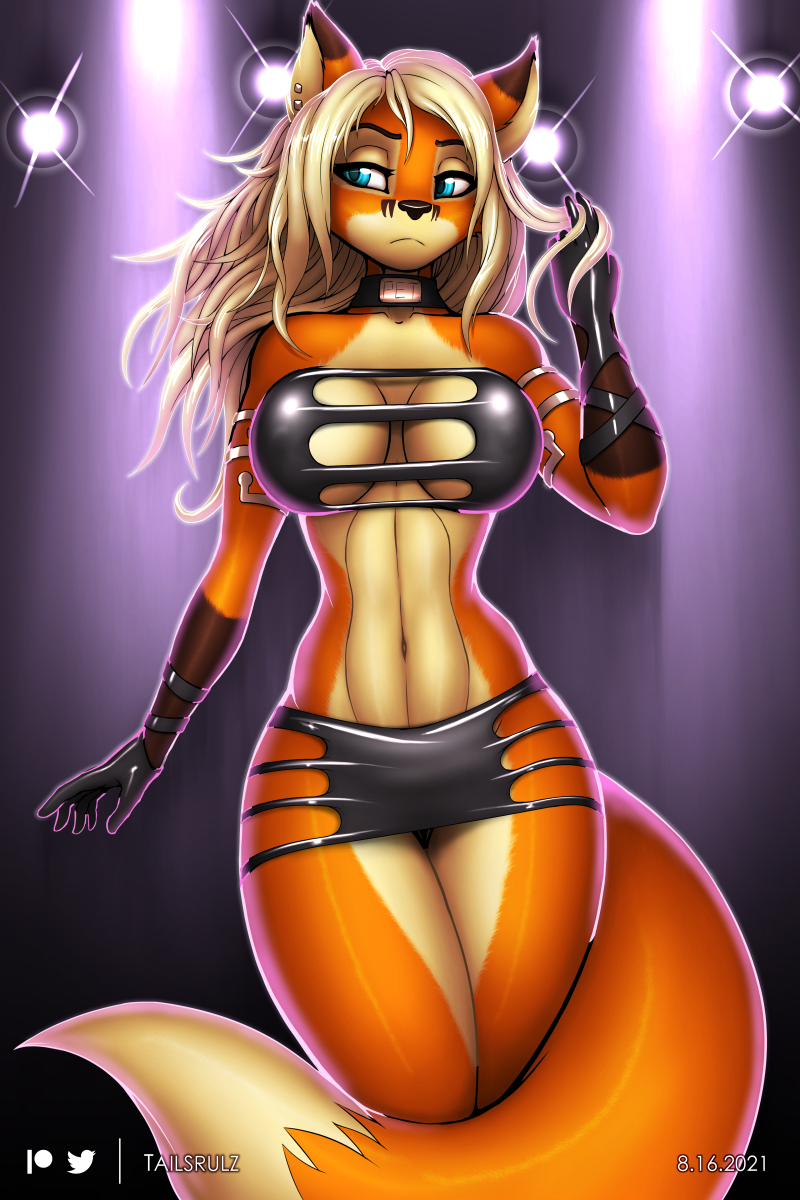 Date Posted: 16 August 2021DeviantART linkFurAffinity link  Print Availability: None
Description: Pinup of Bernal/EvilArt's vixen character, Champagne!

Winner of a Patreon poll some months ago that I finally finished, which involved characters by other artists. It unintentionally has a more "old-school" feel with the lineart style, I suppose.
HD/PSD versions of this pic are on my Patreon.